PPRE 13b/12a Engine Rebuild
Description
Over the last 14 years we have been building, tuning and developing our rotary engine builds for customers around the world.  You can be assured  with our vast knowledge and experience your rebuild is in the best hands.  . (Please select from the drop down menu if you required additional porting or parts)
Note: We always recommend that we pull your engine down for assessment and accurate pricing, base price is a guide only including all main rebuild components and does not include major components such as housing/rotors,
* Up to 6 week turn-around depending on on current work load. ( please enquire)
* NZ customers please note that prices exclude GST
read more
Description
*Customer needs to supply complete engine block.
*PPRE Clearanced and assembled using  new oem  parts.
*Includes all new gaskets, seals o rings  and bearings only. (Any other parts are at additional cost)
*Choice of oem or race spec seals ( included in the engine rebuild)
* Choose any of the additional extras to add to your specific build
* NZ customers please note that prices exclude GST
Related Products
PPRE Rx8 engine Rebuild
Rebuilds $8,950
(excl GST) + Add to cart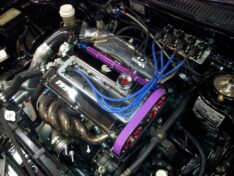 PPRE Piston engine builds
Rebuilds Call for Price
(excl GST) + Add to cart